In February we learned that The IP Section had been nominated by The Utah Film Awards for four awards:
Made-in-Utah Short Film
Best Short Film – English-Speaking
Best Director – Short
Best Lead Actor – Short
My Dream's A Joke: The True Story Behind The IP Section was also nominated for Best Documentary – Short. Last weekend (on April 8th), a few of us were able to attend the awards portion of the event held at The Covey Center for the Arts in Provo, Utah. It was a black tie and red carpet affair complete with press interviews that were streamed live on Facebook.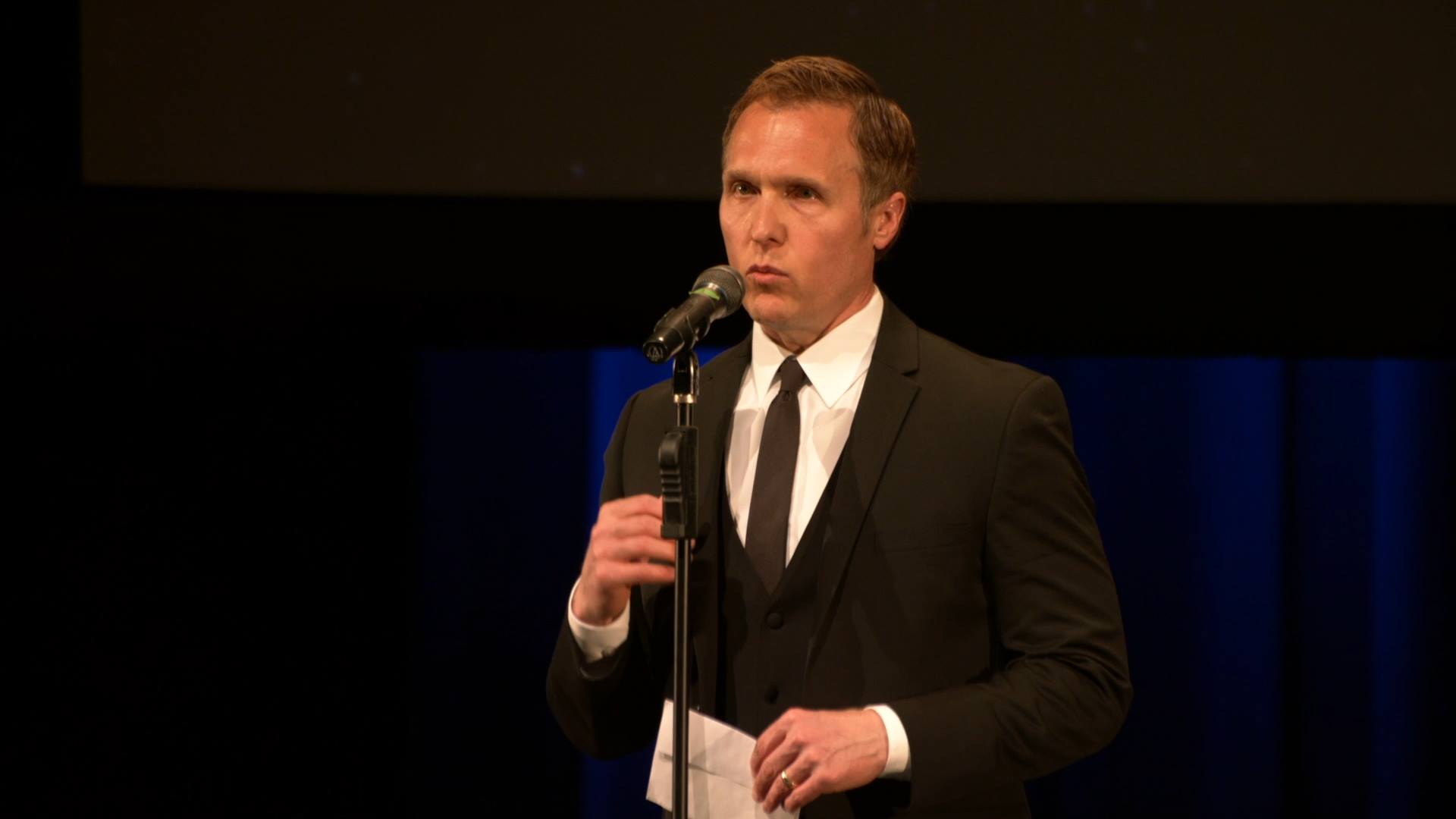 Wes and Jessica (one of our producers) were lucky enough to also present awards in two categories. Wes presented the awards for Best Supporting Actress in a Feature Film, awarded to Nicola Posener for her performance in Mythica: The Necromancer, and Supporting Actress in a Short film or Series awarded to LaTeace Towns-Cuellar for her performance in Charlie's Gift. Jessica presented the awards for Best Visual Effects in a Feature Film, awarded to Dudes and Dragons, and Best Visual Effects in a Short Film or Series awarded to Step-Larpers: A Quest for Unity. Many people had told Wes he looked familiar that night, so he took this opportunity at the microphone to set things straight— He looked familiar because he took third place at the Box Elder county spelling bee in 198—sometime in the 80s.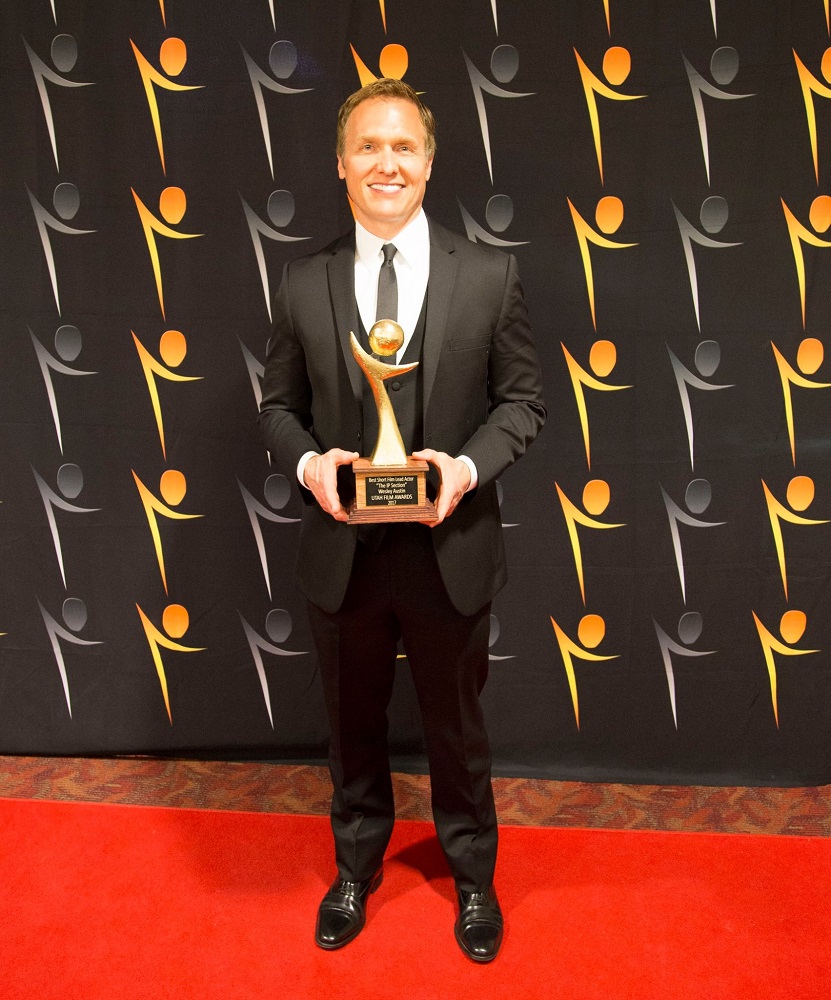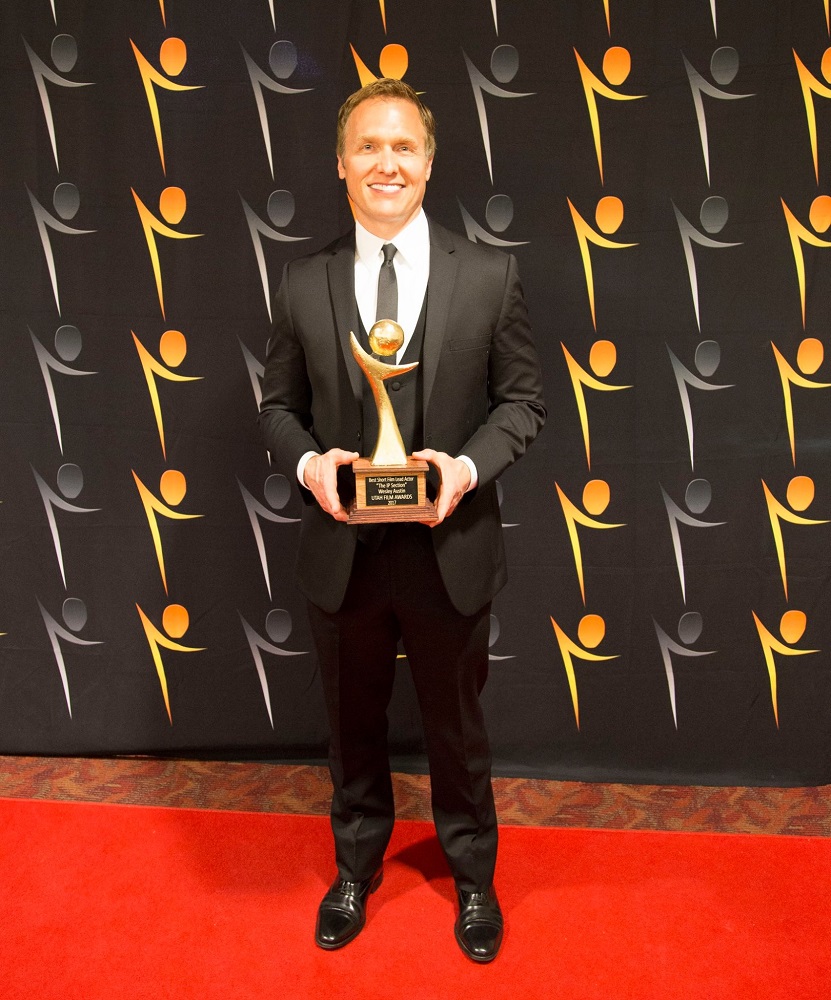 The best part of the evening came when Wes won Best Lead Actor in a Short Film or Series. No one was more surprised that he was (and we have the video footage to prove it.) Other films nominated in the same category included:
Barrett Ogden – Creatures of Whitechapel
Mark Houser – Gallup
Patrick Lubczyk – Love, Colin
Stephen Lesser – Penrose
Judson Vaughan – Soul Breaker
Mason D. Davis – The Next Door
Danny Shepherd – The Trap
Robert Cope – Tricked & Trapped
Brian Ibsen – White Wings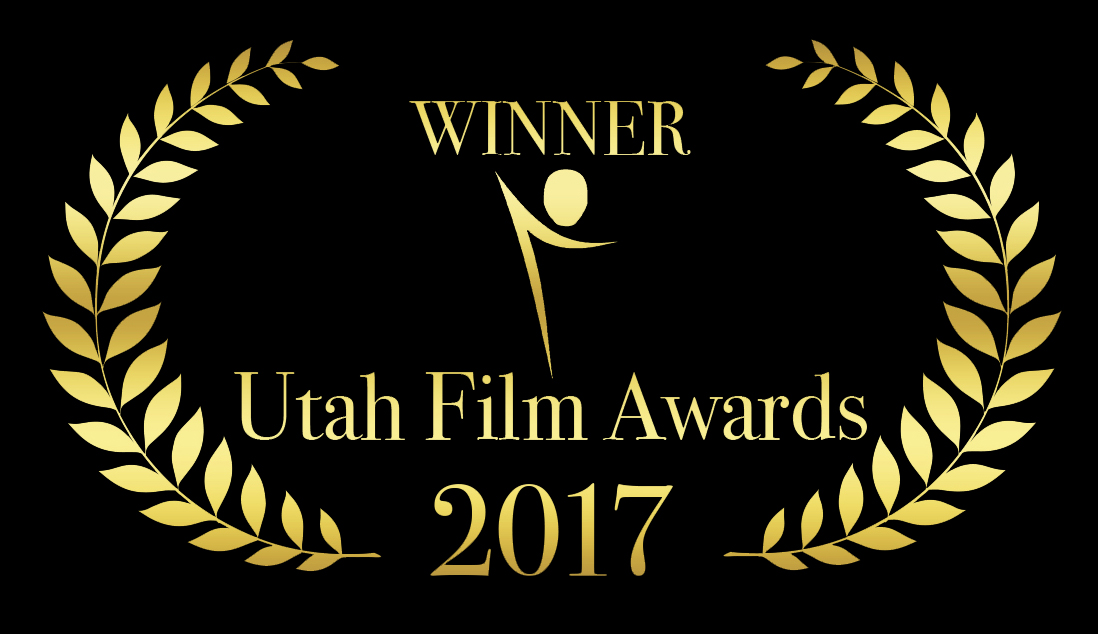 It was a great night for Wes and The IP Section. We are honored to have been nominated in so many categories. We are grateful to the Utah Film Awards for their time and efforts in putting together such a great event for Utah filmmakers and patent lawyers with dreams.
Click here to see the full list of nominations and winners for the Utah Film Awards.